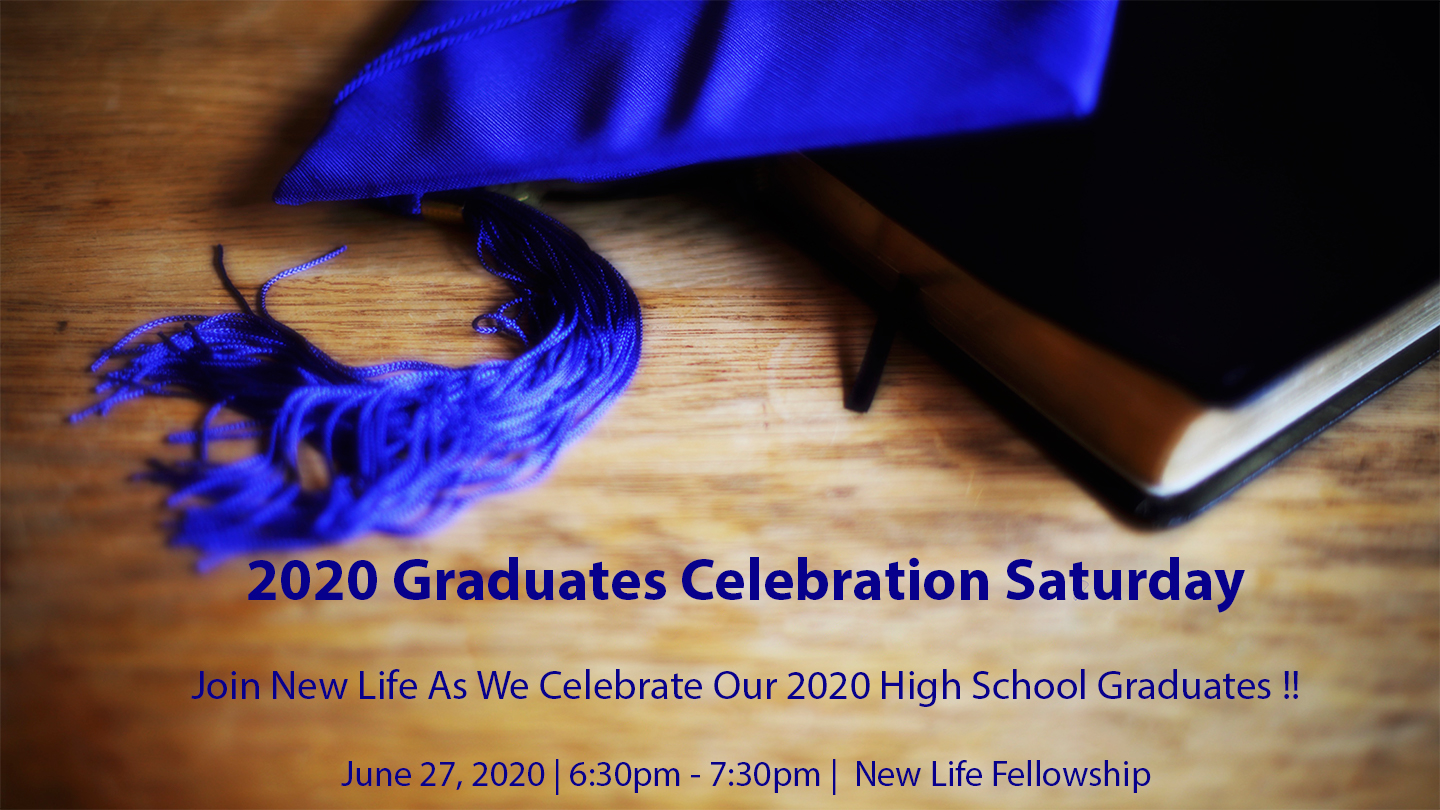 Class of 2020 Celebration Saturday
New Life Fellowship is excited to have the opportunity to give our high school graduates a special send-off this year. We know that this year presented an unusual end of the year for the Class of 2020; however, we want our seniors to know how proud we are of them. New Life Fellowship will be honoring our high school graduates with our Class of 2020 Celebration Saturday.
Celebration Saturday takes place on June 27th from 6:30 pm - 7:30 pm and is an opportunity for the New Life Fellowship church family to come out and congratulate the class of 2020. There are two ways to particiate:
First, we will be hosting a drive-thru for the graduates. Everyone is encouraged to make signs, honk, and show the Seniors how much we care. You may also participate by sponsoring a senior and providing them with gifts.
If you have a graduate who would like to participate, or you would like to celebrate our graduates either by drive-thru and/or sponsoring a senior please register below!
To Register your Graduate for the Event: Senior Registration
To Register to Adopt a Senior: Adopt a Senior Registration