New Life Fellowship has an array of ministries intended to care for you or your family. Our Care and Support groups offer support and guidance to anyone facing critical life issues. Groups are open to New Life members and regular attenders.
Care
Counseling Ministry
Our Counseling Ministry offers free biblical counseling anchored in the principles of God's Word. The goal of biblical counseling is to come alongside a person and give hope & help through biblical application so a person can handle the problems of life in a manner pleasing to God.

Counseling will typically take place in hour-long sessions for a period of 6-8 weeks or as needed. There is no fee for counseling, but an application is necessary to begin.

Anyone applying for counseling at New Life Fellowship must be a member or regular attender. We have designed the application to obtain as much information as possible to give the counselor much needed context and history. You will need approximately 30 minutes to complete these forms. If applying for marriage counseling, each person must fill out a separate application. See Forms below.

Individual and Marriage Counseling
download forms here
In addition to completing the attached forms, we ask that…
Once completed, you can send your paperwork…
Mail it via post office to: 201 E. Sublett Rd. Arlington, TX 76018 ATTN: Adult Ministries
Fax it with cover sheet to: 817-460-1394 or drop it off Sunday Morning or during office hours (M-F, 9-5pm)

Marriage Preparation Course
We now offer an exciting interactive marital preparation group for engaged couples. This is a biblically based premarital resource designed to engage each participant individually and as a couple, using thought provoking questions about biblical truth, each other's personality, and their life experiences. The result is a couple with a solid foundation for their marriage that will withstand the pressures of today's culture.

This group is required for anyone wanted to be married by a New Life Pastor, please plan accordingly.

Prayer - If you have a prayer request, submit it on Prayer Wall. You can either make your request public, or have the Prayer Team pray for you. You can denote that on your request.

Bereavement (Comfort & Care) - The New Life Fellowship Bereavement Ministry is a caring community that provide loving support, care and encouragement during times of crises and celebration. - learn more
Support Groups
At various times in our lives, situations arise for which we could use the support of others in similar circumstances. Support groups are small groups of people with common experiences and concerns who provide emotional, spiritual, and moral support for one another. These groups are led by trained volunteers who are there to help minister insight, healing, and spiritual growth in difficult seasons of life. No matter what difficulty you face, there is help for you.

The following is a list of support groups offered at New Life Fellowship: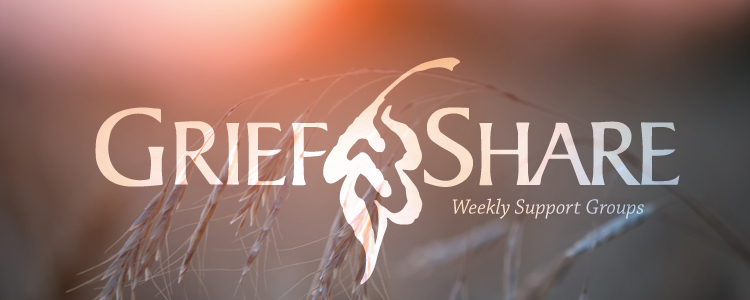 GRIEFSHARE

Please check back later for updates on scheduled meetings.
If you feel you need immediate assistance, please contact us by phone at 817-469-8224 or by email at . You may also check out locations of other GriefShare meetings near you at www.griefshare.org.

If you've lost a spouse, child, family member, or friend, you've probably found that there are not many people who understand the deep hurt you feel. At New Life Fellowship, you will find those who understand what you are experiencing and want to offer comfort and encouragement during this difficult time.

GriefShare is a friendly, caring group of people who will walk alongside you through one of life's most difficult experiences. You don't have to go through the grieving process alone. This 12-week co-ed discussion/support group is for those grieving the death of a loved one and can be joined at any time.
GriefShare is a Christ-centered, video-based ministry. It helps people who are grieving a loved one's death.
GriefShare is designed to reach and help people inside, and outside, of New Life Fellowship

Celebrate Recovery
Fridays, 7-9pm at Grace Community Church

Celebrate Recovery is a biblical, Christ-centered recovery fellowship for those desiring to heal from any addictive, compulsive or destructive behavior — hurts, habits or hang-ups. At Celebrate Recovery you will find a safe place to share pain, struggles, victories, and hope with others focused on Christ-centered recovery.

Who is Celebrate Recovery for?
What does it consist of? What are the 12 steps and what are hurts, hang-ups and habits? You'll find simple answers to these important questions HERE.

New Life Fellowship has partnered with Grace Community Church in Arlington to offer joint support and fellowship for recovery.

Groups meet every Friday 7-9pm in the Life Center at:
Grace Community Church
801 W. Bardin Rd.
Arlington, TX 76017

Come experience God's love and power to transform! Meetings include a time of worship, teaching, sharing and fellowship.

For more information, contact