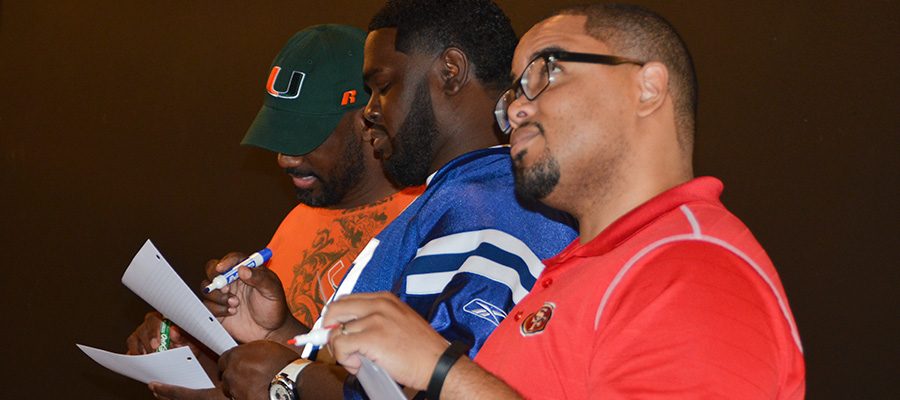 The mission of MAN UP is to help men grow closer to God and to those around them and equip them to do the work of ministry through fellowship, discipleship and mentorship.
Fellowship
Our MAN UP fellowship team hosts fun events and activities throughout the year and a retreat to promote authentic relationships and spiritual equipping. Activities include:
Men's Breakfasts
Fishing Fellowships
Men's Retreat
Discipleship
Life Groups build community and foster an atmosphere of caring for one another within a small group setting. Men are encouraged to experience life on life by participating in a men's life group. The curriculum reflects a balance of season of life, spiritual disciplines, and books of the Bible.


33: The Series
Join us for for Authentic Manhood Authentic Manhood Discipleship and Training. This series is designed to inspire and equip men to pursue Authentic Manhood as modeled by Jesus Christ in the 33 years He live in earth.

We have very clear goals for our journey together: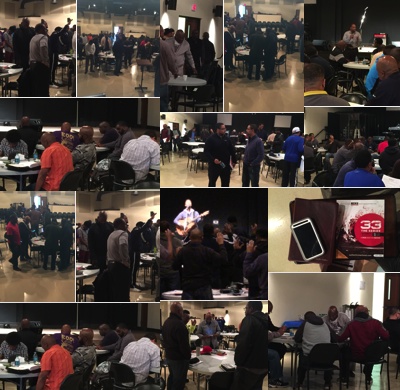 1) Celebrate Men
2) Coach Men
3) Connect Men
4) Commission Men.
We are breaking myths that we don't need each other. We need transparent and accountable relationships with other men.


Mentorship
Currently, we are developing a men's mentoring program based on Titus 2 principles.
If you would like to serve or participate in one of these three areas, contact