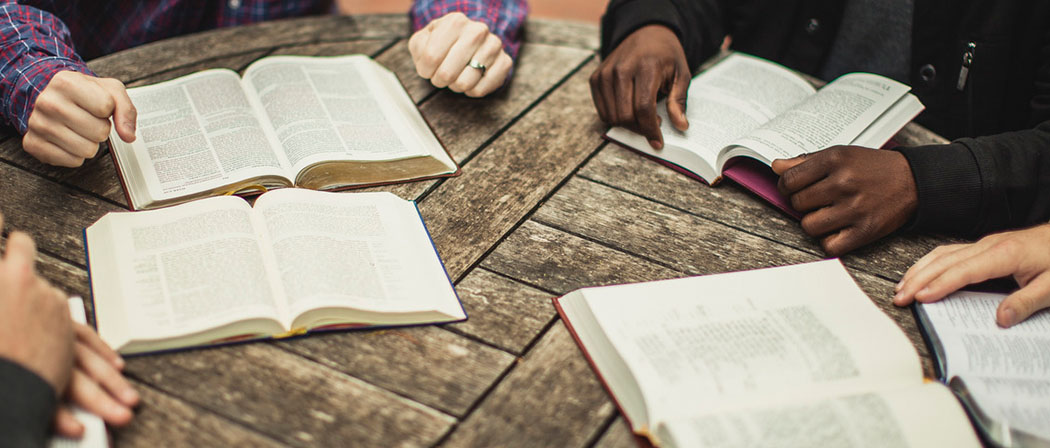 The Bible is the only source of absolute divine authority and power (2 Timothy 3:16-17). When understood correctly, it will inform you of God's mind, heart and will for your life. That's why Bible study is so important.
Bible study and prayer is how we engage and maintain an intimate relationship with God. It has been said that the scriptures are His love letter to His children. But this letter does us no good if we don't read and study it so that we may know His heart and conform to His will.

Evangelism Training

We have tool via Evantell that will equip and empower you with the basics of building conversational bridges that lead to sharing the Gospel
learn more
John 15 Discipleship Curriculum
John 15 is one of the most detailed discussions by Jesus on the fruitful characteristics of the Christian life, one that is intimately abiding with the Savior. The Embrace curriculum is New Life Fellowship core discipleship study. It is our vision that each member of New Life has experienced this foundational lesson by Jesus Christ
Download Study Guide PDF
Download In Depth Word PDF
LifeGroups
Life Groups is another way to go deeper in God's Word. Visit our Life Groups page to find out how you can get involved.
Bible Reading Plan
OWNit365 is a online Bible reading plan. The "One Story" plan takes you through the key stories of the Bible in one year. The plan shows how the many stories of the Bible make up one interconnected story – God's story. The plan calls for reading between one to three chapters of Scripture a day from three separate chapters (i.e. the main storyline and key cross references), six days per week. You can either read your daily selection, or have it read to you. Get started today!
FOR SMART PHONES AND TABLETS
Download and open the OWNit365 app
Choose plans, then One Story
Select Read or Listen and then Today's Reading or Listening.
FOR COMPUTERS
Type www.OWNit365.com into your web browser
Click Pick a Plan, then One Story
Click the week and choose the day you want to begin
Click passage and begin reading
Other Bible Reading Plan
5x5x5 Bible Reading Plan - Download now
365 Day Bible Reading Plan - Download now