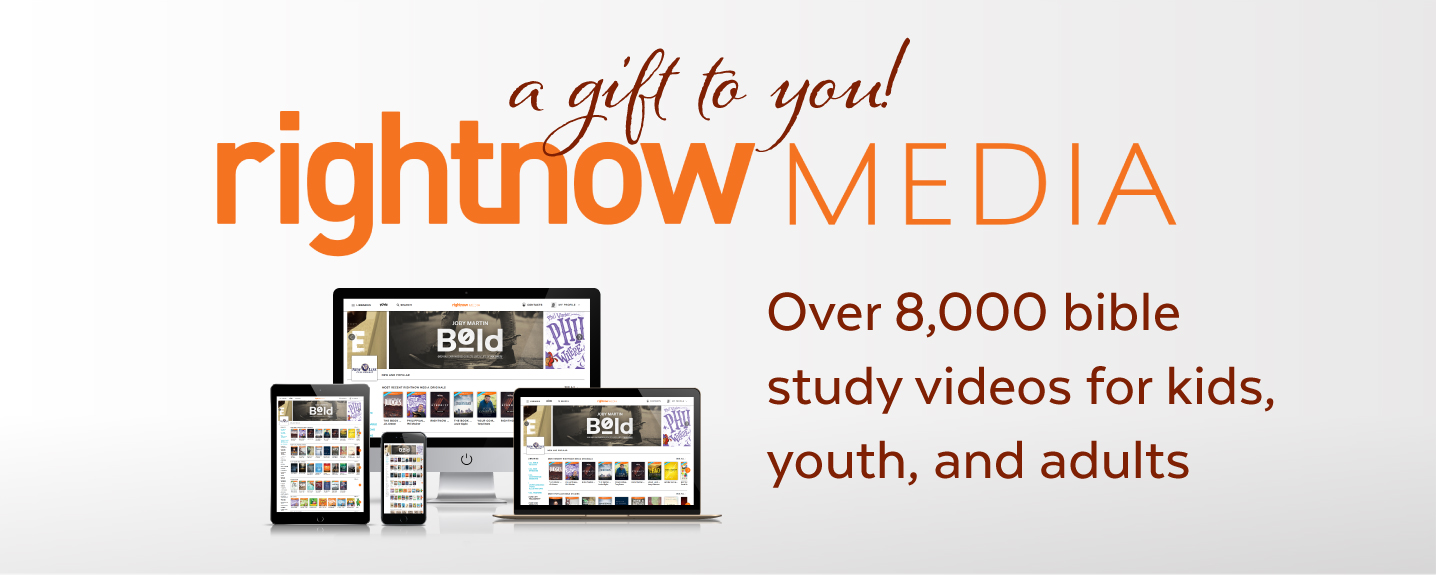 What is Right Now Media?
Right Now Media is a video resource library containing well over 15,000 Bible studies by some of the world's greatest Pastors, bible teachers, apologists, evangelist, authors, and speakers. If you are looking for solid bible study (either a book of the bible; a topic; doctrine; commentaries; men/women/married couples/young adults/youth/ or children's content; conferences and or seminars), Right Now Media has it all. New Life Fellowship provides this incredible resource to all of our members as a FREE gift to help equip every member for ministry and to live the Christian life.
How to Sign Up?
For you members who have already enrolled in Right Now Media, this is a reminder to you, that it is there for you. For those of you who never enrolled to establish an account, here are the quick and easy steps to gain access.
Answer the questions, and set your own password (the questions such as what ministries are you interested in, do not limit you to the full library of Right Now Media, it is only for their statistical information, to enable them to provide the content their subscribers are most interested in. Also, unless you are on staff at NLF, your role is "other"
After you complete the question submit it
After You Sign Up
Once in, there are thousands of topics you have to choose from. What we have done to assist you if you would like to see some of the most popular choices that our members, leaders, and staff use; you will see to the far left of the screen under Libraries....a link that says New Life Fellowship. Click on that (your screen set up should look the same) but now under each topic, you will see some of our congregation's most popular requests. If you want to go back to the full library just click on "All Bible Studies"
You now have access to a FULL library of great Bible tools at your fingertips 24/7......and again, this is free to all of our New Life Fellowship Members.