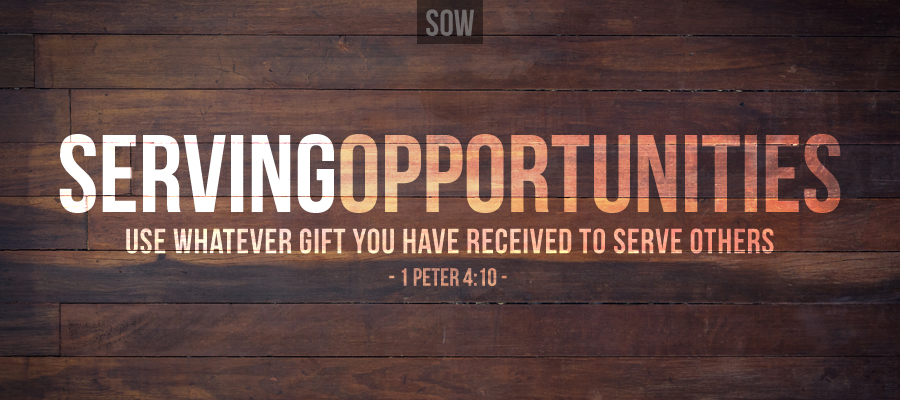 New Life's vision is to be a Knowing, Growing, SOWing and Going Acts 2 church. The apostle Peter, a leader of the church in Acts writes, "Each of you should use whatever gift you have received to serve others, as faithful stewards of God's grace in its various forms." (1 Peter 4:10)
Peter says that all believers have received a gift, a spiritual capacity for ministry. In addition, all believers are called to use their gift for the benefit of others as a good steward of God's diverse grace. Being a good steward is a major theme of Scripture. Reward in heaven is based on what one does with their God-given opportunities on earth. (2 Cor. 5:10)
Serving is a key component of the spiritual growth process in Scripture and at New Life. We encourage you to consider your God-given talents and gifts and select a ministry where you can serve and share them with others.
CURRENT SERVING OPPORTUNITIES:
CLICK HERE TO SEE A COMPLETE LIST OF OUR MINISTRIES
If you are interested in serving in one of our ministry areas, please contact us.