The mission of SLAM to help single men and women grow closer to God and to those around them through fellowship, discipleship and mentorship.


We invite you to our monthly fellowship:

So many people have opinions saying stuff about how singles should live, but we want to hear what God has to say. Psalm 138:8 tells us, "The Lord will fulfill his purpose for me!" We discover our identity and purpose through a relationship with Jesus Christ.

Singles don't miss this opportunity to be equipped with resources and tools to live single by God's standards #equippedSingles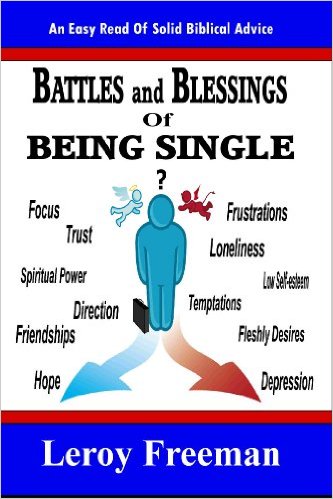 In a society where people walk in pairs, singleness is hard for many. Our society, in many ways, makes one seem odd to be single. People assume that there is something wrong with them and there there life is not complete. We should never need another person to make us feel significant when we are in Christ. Anything besides Jesus is extra.

"…and ye are complete in Him." - Colossians 2:10.

This excerpt was adapted from the introduction of the book we are studying in our Monthly SLAM sessions, Battles and Blessing of Being Single.

Join us for our monthly fellowships - a time of fellowship and discipleship around Singles issues.

If you have any questions or concerns please contact me Lakeysa Townsend or April Scott emails listed below:


Fellowship
Our SLAM team hosts fun events and activities throughout the year to promote authentic relationships and spiritual equipping. Activities include:
Singles Game Night
Meetups at area restaurants and movies
Discipleship
Life Groups build community and foster an atmosphere of caring for one another within a small group setting. Singles are encouraged to experience life on life by participating in a men's or women's life group. The curriculum reflects a balance of season of life, spiritual disciplines, and books of the Bible.
Mentorship
Currently, we are developing a single's mentoring program based on Titus 2 principles.
If you would like to serve or participate in one of these three areas, contact .