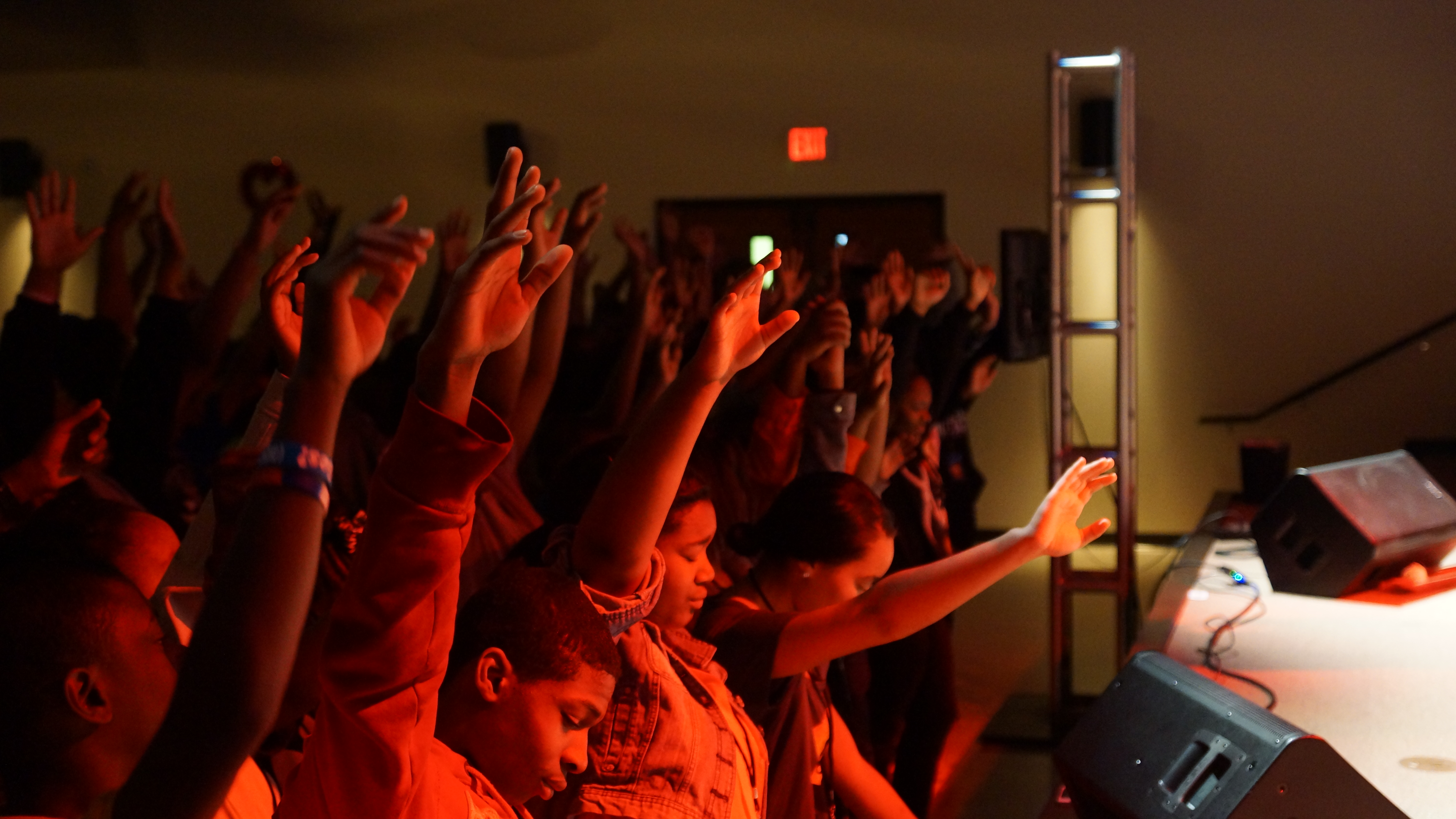 Welcome to the youth ministry page of New Life Fellowship! We believe that God is raising up students who are gifted, passionate and unashamed to make an impact. And as a result, we seek to provide an exciting platform to help teenagers:
Know God better through a creative and engaging Sunday morning youth experience.
Grow in their faith through healthy relationships in small groups,
S.O.W (Serve others well) with their gifts, talents and abilities, and to
Go tell others through outreach and service projects!!!
Middle School
Active, energetic and in discovery mode, middle school students are in a unique transition between elementary and high school. We recognize the challenges many 7th and 8th graders face, so we strive to provide them with a unique ministry experience geared to IGNITE their faith! The youth experience for Middle School students takes place the 1st - 4th Sundays.
High School

Passionate, exciting and full of adventure, High School students long to be connected to a bigger story! Our hope is to provide a creative and attractive ministry platform exclusively designed to point them to God. Students can also participate in various high-energy events and activities such as Friday Night Live or Summer Camp. We offer a college ministry, 4+1, to stay connected with our students who graduate. The youth experience for High School students takes place takes place the 1st - 4th Sundays.
Events and Activities
Baptism - visit the Baptism page for more information.
Small Groups - "We want kids to have a really BIG & authentic faith, yet the only way to cultivate that is by leading small." The teenage years can be extremely difficult and challenging to navigate, however small groups provide the perfect solution for helping students grow in faith. Groups are typically made up of 5-7 students with 2 adult leaders who shepherd and care for them. In addition to growing in faith, every student will feel known and loved through the development of healthy relationships. Small groups are currently held every Wednesday at 7:00pm.
Lock-Ins - held at a local venue, our lock-ins are jam packed with games and activities.
Friday Night Live - Once a month, students are invited to hang out, eat tons of food and play games (both indoor and outdoor) with their friends!!! Occasionally we'll have special tournaments, activities and guests, so connect with us on twitter and instagram @team517 to stay up to date!
Whether school is in session or the summer break is in full swing, FNL is sure to be the place to hang!!!
Summer Camp - visit our summer camp page for more information
Parent Pipeline
Hey Parents! Through this pipeline you can receive the latest information on pop culture, trending topics and various challenges facing our youth, all in hopes to better understand the world your child lives in. You can also access current information on what's happening with the youth ministry!
Our goal is to help you be the greatest spiritual hero for your child, so please feel free to contact us with any questions or feedback.
Get plugged in:

Our youth leaders are asked to embrace ministry with this simple philosophy.
Love God…Love Students
If you have a passion for reaching teenagers and would like to partner with us in ministry, we have a place for you! Feel free contact us at to receive a volunteer application or additional information.
We believe in empowering students to be servant leaders who will use this platform to reach their friends, their school and ultimately the world! Students between 7th and 12th grade are invited to join this action-packed and spiritually gratifying movement!