Thank you for your obedience to God's Word and your generosity in giving of your resources for ministry at New Life, our community and beyond.
Giving is simple, safe, and secure. Give a one-time gift, or schedule ongoing donations using your checking account or debit
If this is your first time with an on-line transaction at New Life, you will be directed to our online database called Fellowship One to create a login id and password. If you have already created one, simply logon and proceed.
GIVE NOW Give any amount at any time.
In order to make giving easier than ever, we are moving to a new online giving platform called PUSHPAY. You will be hearing more about it soon but you can preview the MOBILE TEXT option below.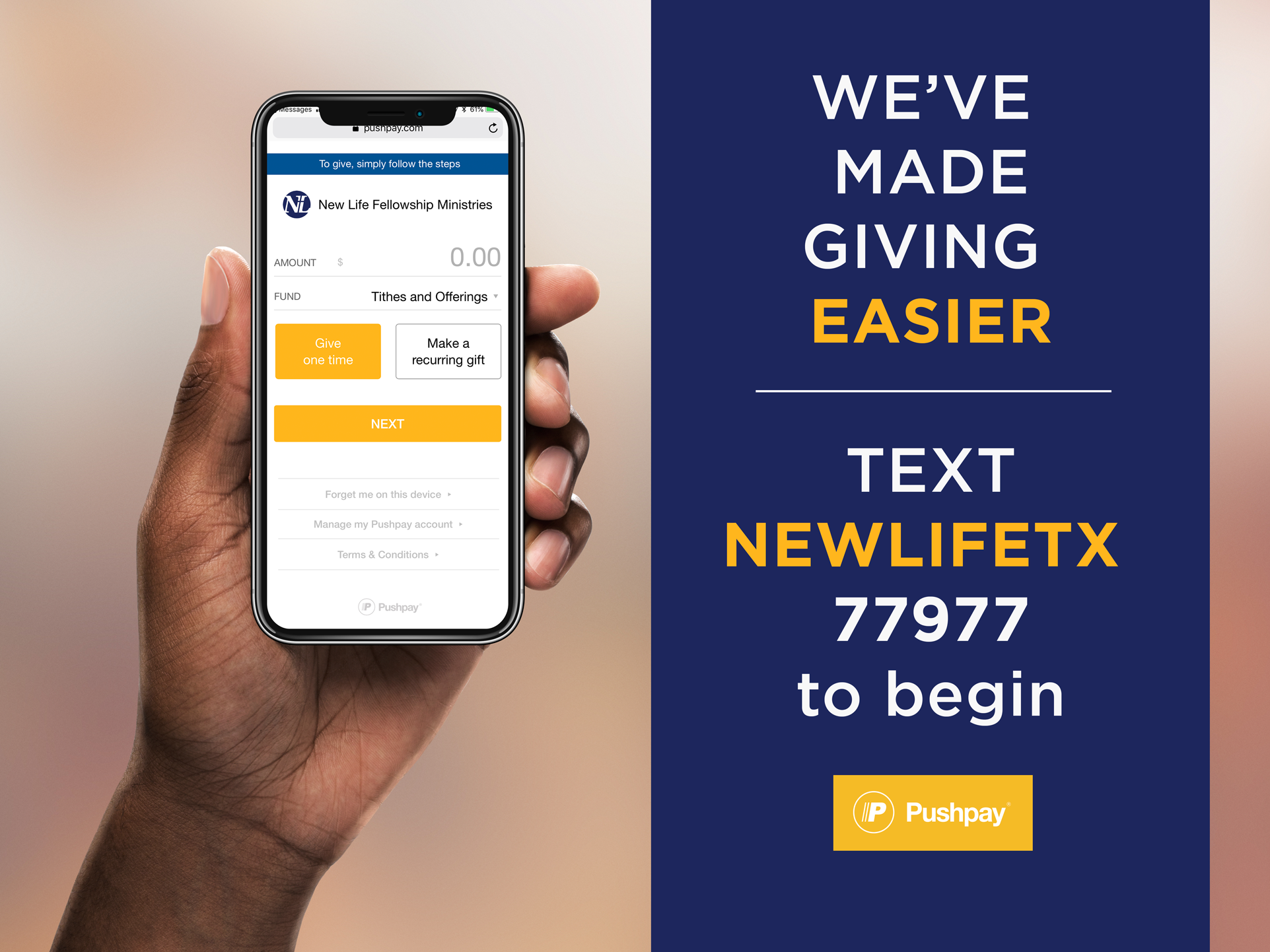 GIVE via your mobile phone by TEXT MESSAGE.
Text NEWLIFETX to 77977 to begin
Follow the on-screen instructions on your assigned giving number.
To give subsequent gifts through text giving, just text dollar amount to 77977

GIVE NOW THROUGH PUSHPAY - Give any amount at any time.
If you have any questions, please contact us.


Contributions Statements Now Available
Login to myNLF. Once you login,
Navigate to the 'Giving' tab at the top of the page.
Change the Year and
Click the 'View' button.
For any questions, please call (817) 469-8224.